HELLO EVERYONE! 🙂
Last week, we took a break from the crafts to share with you some of our hot spots for craft supplies. So if you missed us last week (aww.), you would be really glad to know that this week's #LolliBoxCraftyThursday is back with an all new craft for you and your little one to work on!
 Today, I will be sharing with you how to make use of pipe cleaners to create little cutesy bunnies!
As this craft is slightly more complicated, it is the perfect activity to work on with your child.
WHAT YOU NEED: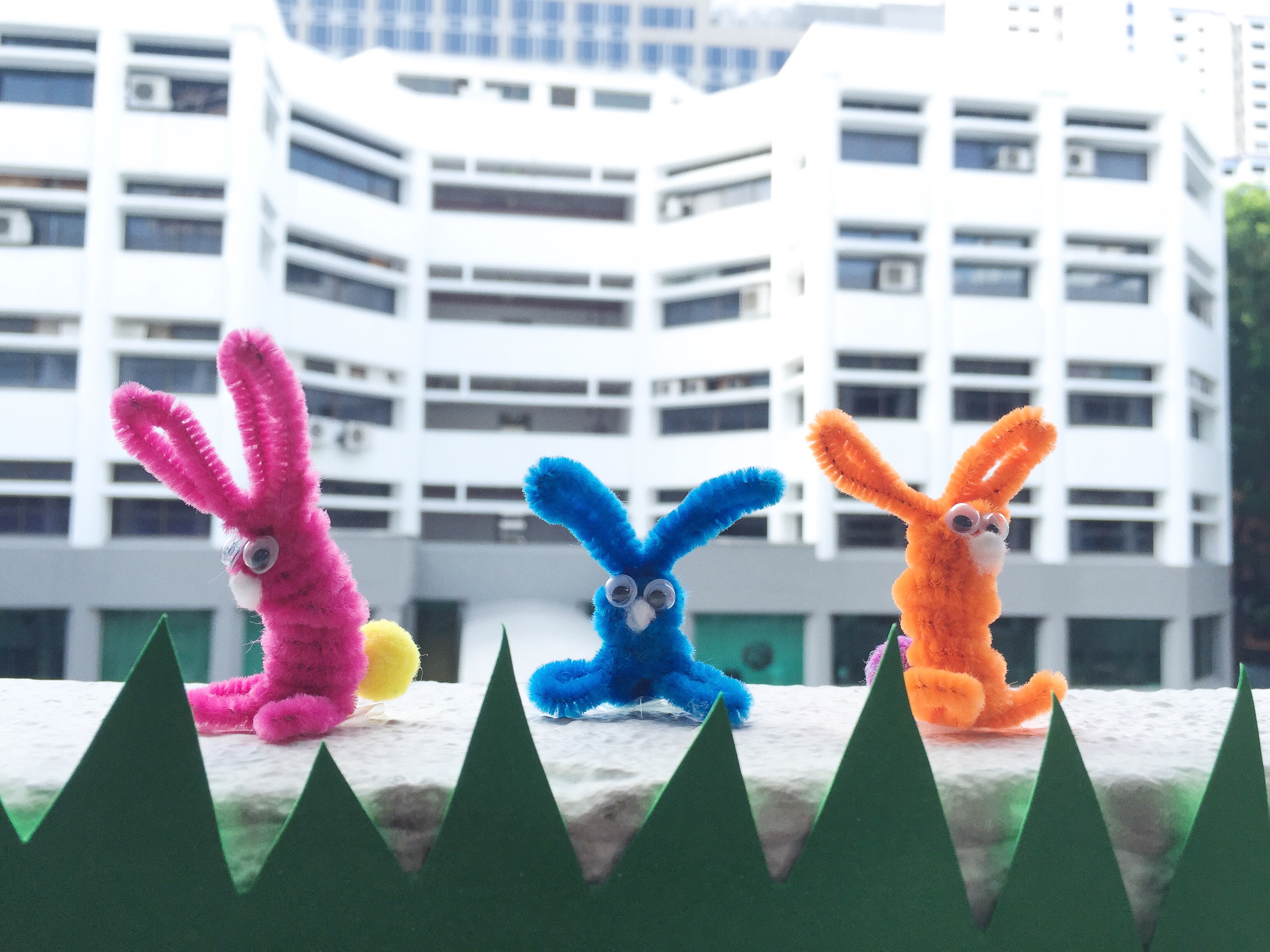 2 pipe cleaners (makes 1 bunny)
Colourful pompoms
Googly eyes or small black beads
Cotton wool
Craft glue
Scissors
CREATING THE BUNNY'S BODY AND ITS LEGS
Wrap the pipe cleaner tight around a pen or a pencil – this will be the bunny's body.
Cut another pipe cleaner into half. Fold the cut piece into half.
Insert the folded pipe cleaner through bunny's body such that a loop (remember this loop as it will come into play later) will be present on one end while the ends of the pipe cleaners protrude out of the other end.
Twist the protruding ends of the inserted pipe cleaner inwards to create the legs.
CREATING THE BUNNY'S FLOOPY EARS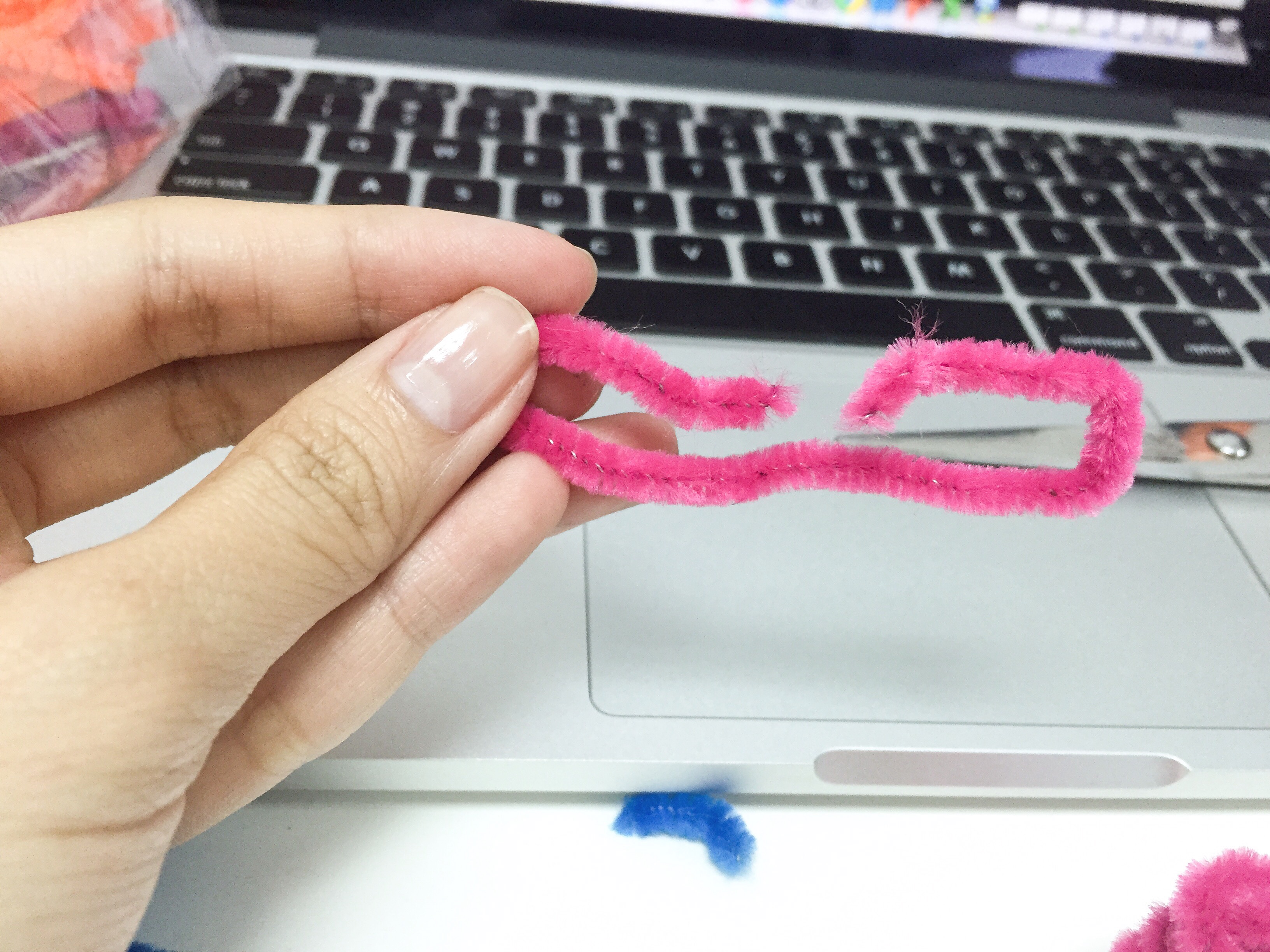 Using the other cut half of the pipe cleaner, fold the ends towards the center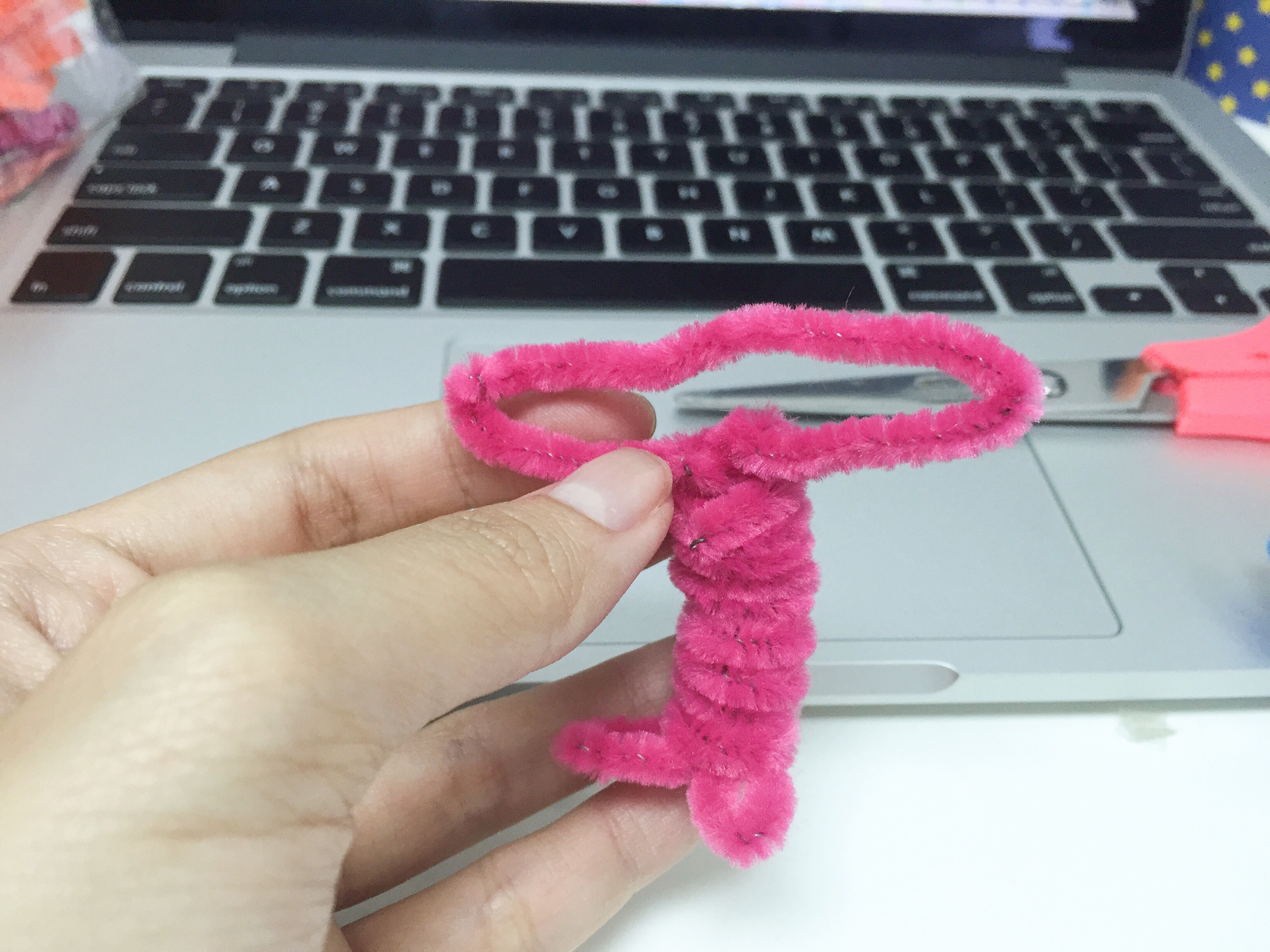 Here comes the slightly tricky part: attach the ends of the pipe cleaner onto the loop that is found on the bunny's body by twisting it together. The end result should look like the right image where there is an attached oval on top of the body.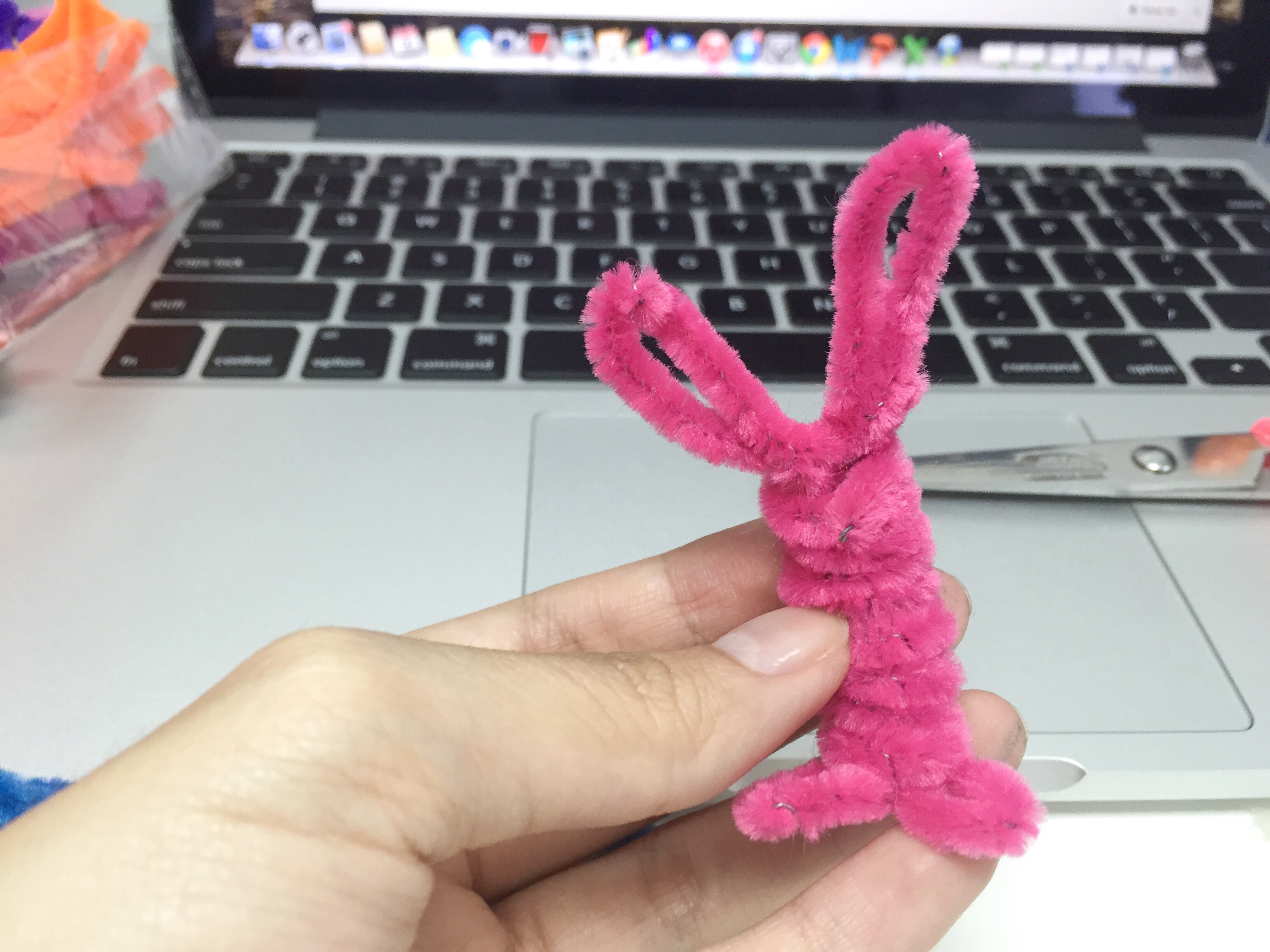 Make a V shape with the oval to create the bunny ears as shown above.
ATTACHING BUNNY TAILS AND FACIAL FEATURES
Glue down a small pompom to create a cute little bunny tail. Googly eyes will be perfect to personify your bunny but black beads would work just fine. Then, take a small bit of cotton wool, roll them into a ball for the nose.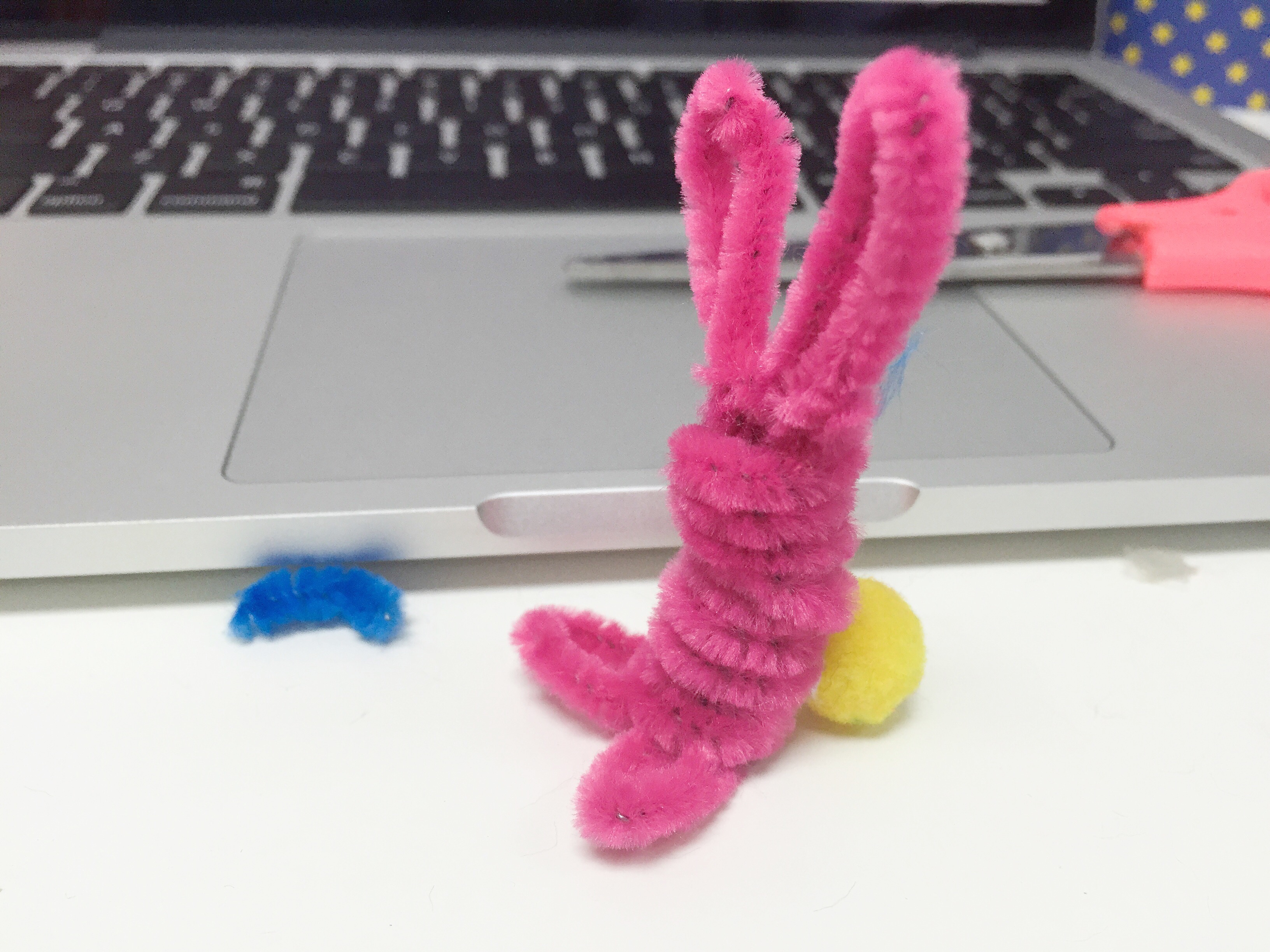 AND THERE YOU HAVE IT! A PIPE CLEANER BUNNY IS BORN!
Don't just stop at 1!!
We think a whole rainbow coloured family of pipe cleaner bunnies are way too cute to resist. J
So gather your different coloured pipe cleaners and craft away!
Know of other animals that you can craft with pipe cleaners?
Share with us your creations! We would love to hear from you!
Till next time,