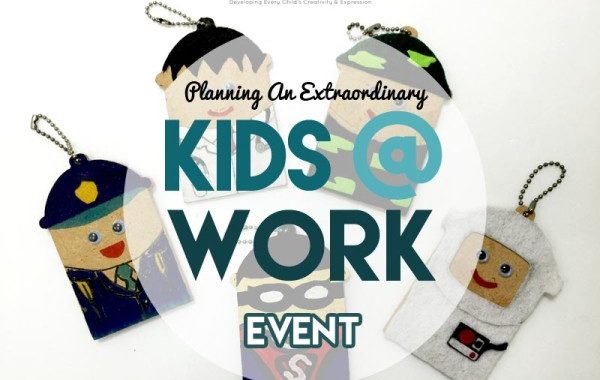 Planning an EXTRAORDINARY Kids@Work Event
All you working mums and dads should be most familiar with the topic at hand today. For those who prefer a formal definition, Kids@Work, also known as Bring Your Kids To Work, is a day where employees of a company can bring their children to work for a day. Typically, child-friendly and work-related programmes will be organized so that the little ones can get a glimpse into their parent's daytime routine.
Kids@Work can be pretty inspirational to both parents and kids thus we would definitely encourage you to participate if your workplace has such an upcoming event. Why inspirational? Well, we all know kids are honest to fault so there is really no greater motivation than seeing your children being awed by your occupation. Moreover, children can get the chance to be exposed to their parent's working lifestyle. This could potentially inspire them to think about the possibilities that exist in their future!
Here, we offer some insights and suggestions to help you plan the most extraordinary Kids@work event 🙂
1) SCRUMPTIOUS FOOD MUST BE SERVED!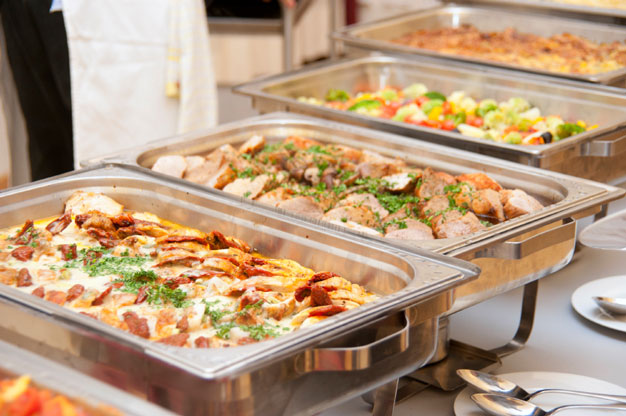 We cant think of a better way of keeping the little ones happy than serving the most delicious food during their designated meal times! Usually, depending on the duration of the whole event, there can be several time slots for eating with the most common being breakfast, lunch and teatime. It is highly encouraged for parents to eat with their kids and talk to them about their experiences during the day so as to provide more opportunities for parent-child bonding.
While choosing the perfect caterer for your event, do also take note of dietary restrictions of your participants, as you wouldn't want to take the fun out of their day with them getting ill with the food! We have listed several caterers below that can give you the most bang for the buck. You may also be happy to know that these caterers are halal-certified and even have the option of healthier menus for the health conscious!
Some of the caterers you can look for
DeliHub –  https://www.delihub.com.sg
Ala-carte buffet starts from as low as $7.99+ per pax (8 courses)
High tea buffet starts from as low as $2.50+ per pax (3 courses)
Stamford catering – http://www.stamfordcs.com.sg/
Ala-carte buffet starts from as low as $8+ per pax ( 7+1 courses)
High tea buffet starts from as low as $3+ per pax ( 3+1 courses)
Neo Garden – https://www.neogarden.com.sg
Ala-carte buffet starts from as low as $9.99+ per pax ( 8 courses)
High tea buffet starts from as low as $3.50+ per pax ( 3 courses)
2) FUN FRINGE ACTIVITIES
Interesting fringe activities and workshops will keep even the kid with the shortest attention span occupied. Depending on the scale of the event, there can be a plethora of fringe activities to keep the little ones entertained while their parents are working hard. From face painting to craft workshops, the possibilities are endless and we are sure the little ones will be breathless with the wide selection! Take a look at some of our unique fringe activities below! Contact us for more details 🙂
Glitter Tattoos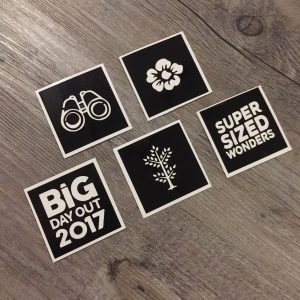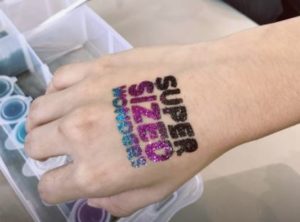 Customized glitter tattoo $150 per hour (with 3 customized design tattoo stencils!)
Craft Workshops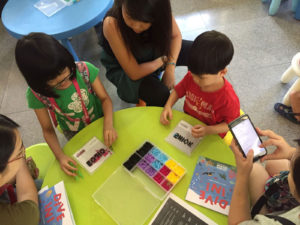 Customized workshop starts from $600!
All-you-can-craft Buffet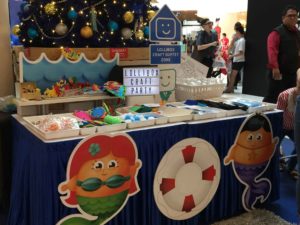 Our super fun craft buffet starts from $800!
Games Stations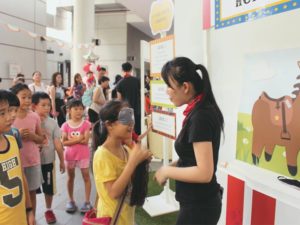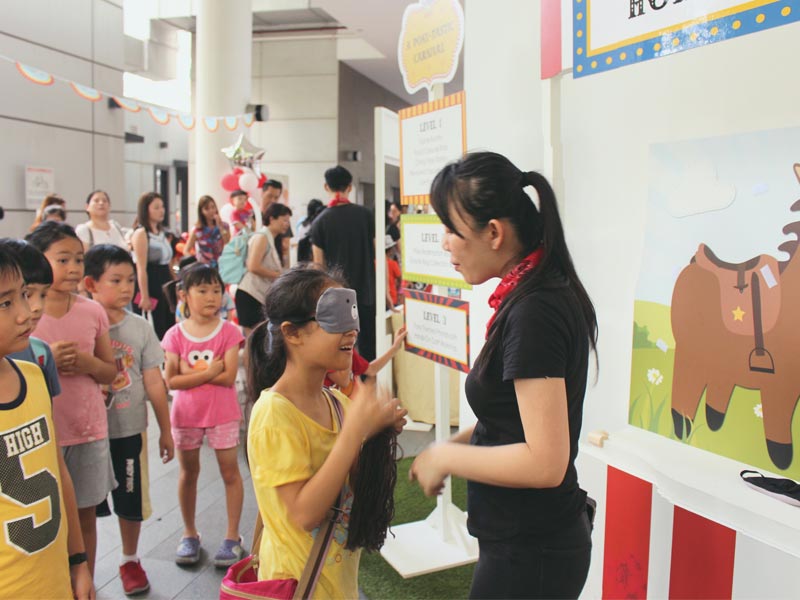 Contact us for customization or costing
When I Grow Up Photobooth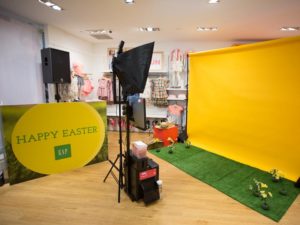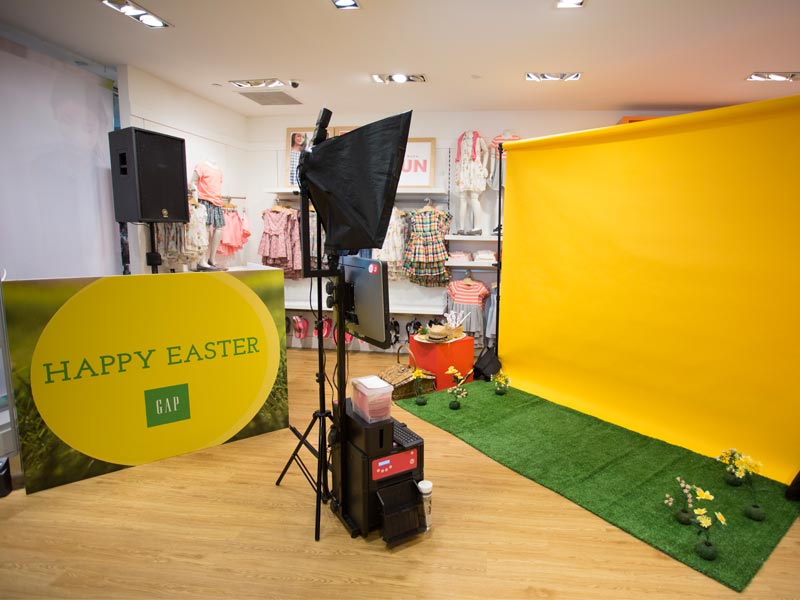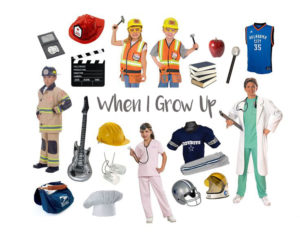 4 hour occupational-themed photobooth starts from $1380
3) EXCITING AND INTERACTIVE STAGE ACTS FOR THE KIDS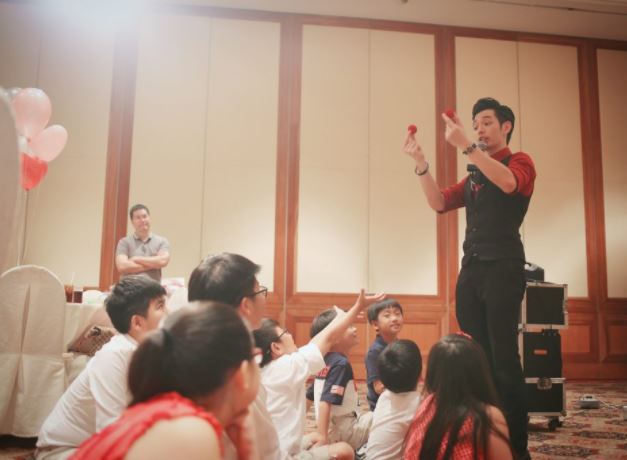 photocredit: JellyBean Party
Children's attention span can be incredibly short so you may like to include some fun and interactive stage performances to keep them entertained! While magic shows and juggling acts may be the tried and tested methods that all kids are a fan of, why not do something more extraordinary? Acts like Zumba/yoga/interactive storytelling can potentially spice up your event!
4) CUSTOMIZED ROLE-PLAYING FUN OF THE WORK ENVIRONMENT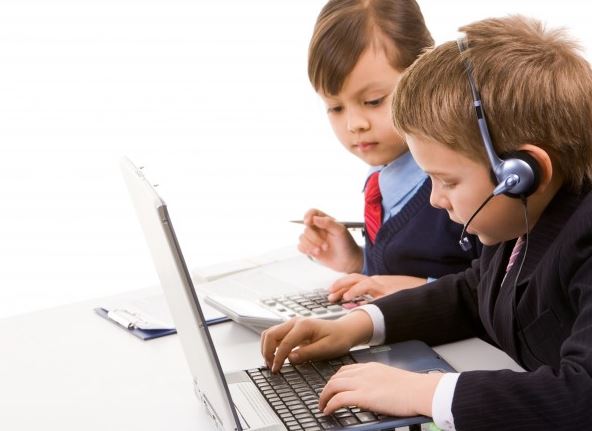 For some specialized professions, you may like to kick things up a notch by coming up with a mock working role-play segment to give kids the chance to experience working first-hand! While it will never be representative of real-life working, it can get them excited and curious about their parents working life and also inspire them to think about their future! A case study example will be the OCBC Kids @ Work1 where they actually set up a mock-up training room complete with fake passport and money! Kids can then take the chance to learn to make simple transactions such as depositing and withdrawing money. We thought it was very thoughtful of OCBC to go the extra mile to incorporate such role-playing into their event!
5) IT'S MOVIE TIME!
Even as we know children have abundance of energy, a full day event like KIDS@WORK can still tire them out! So do make sure to have an activity where kids can have the chance to relax yet have fun at the same time. So, keeping that in mind, we suggest movies! Choose from the most popular titles and create a cozy corner with beanbags and cushions and we are sure the kids will be very pleased with this segment.
Suggested titles:
Frozen
How to train your dragon 1 & 2
Toy story 1, 2 & 3
Despicable Me
Cloudy with a Chance of Meatballs
Croods
Finding Nemo